Faculty Like Cute Software, Too
Submitted by

admin

on Thu, 08/15/2019 - 6:04pm
Share this post: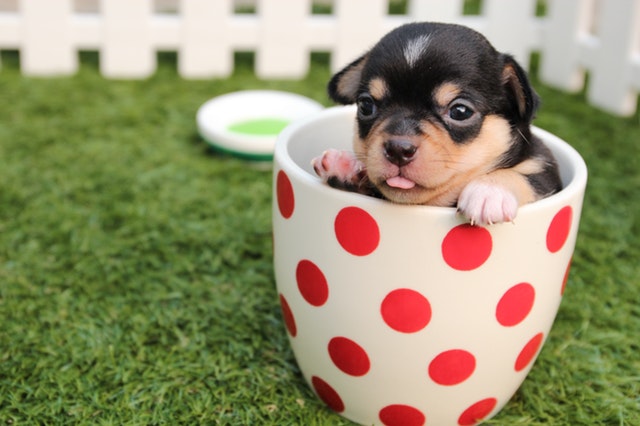 These days, most software for Higher Education can have a very stark, business-only look to it, especially if it is primarily geared towards faculty or administrative staff.  But "cute" software-- with soft icons and quirky design-- can appeal to even your most stoic staff members, while decreasing anxiety about adopting new software.  Read on to see how cute software can help your university!
First, Some Definitions
Let's start by explaining what we mean by "cute" software.  We're describing screens, menus, and reports with soft borders, playful colors, or rounded icons.  This might also be considered "user-friendly".  Whatever you call it, it's unmistakable when you see it.
A Stark History & Comparison
The look of modern business-oriented higher ed software is probably greatly influenced by its predecessor: the mainframe.  Mainframes were the first applications to combine screens with data & reporting, but due to limitations they were typically very plain, even boring, not to mention confusing to use.  Check out this image from a typical old-fashioned mainframe screen, and compare it to a screen from Ellucian's INB:
Notice how similar they look?
Screens like the one on the right, while definitely a step up from the green-on-black mainframe screen, is still very stiff and stark, and unfortunately typical of most higher ed software. 
This makes it harder to train employees on the system, and makes your employees want to use it as little as possible.
What Can You Do Instead?
You can look for software with friendly designs and UI.  And of course, we can't help but point out how all of Liftoff Academics' products are designed from the ground-up to be friendly, easy, and even "cute"!
Check out this close-up from FlightPath Labs, which cleanly illustrates (through the use of bright colors and icons) what courses the student has completed, and which she has left to take: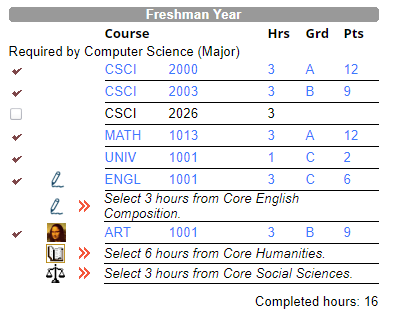 Notice, there's no need for training.  For example:  how many hours are needed from Core Social Sciences?  All your faculty need to do is glance at the screen, and see it written out in plain English, which calms any anxiety they may have about a new system!
Schedule Your Demo Today
We'd be thrilled to show you all of our products, and just how easy they are to use.  Contact us today to schedule your demo!